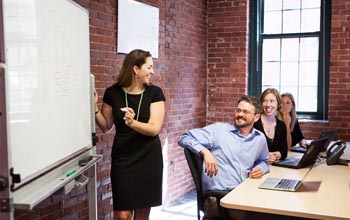 Thank you for your interest in Broker to Agent. We are a company dedicated to the success of EXIT Realty Regional Owners, Franchisees, Brokers and Agents. The products we are offering for the real estate industry are exclusive to EXIT Realty and their affiliates. Our CEO believes whole heartily that the EXIT Formula is not only a great formula, but the only formula to consider in real estate. He sees great value in the EXIT Realty system, the leadership as well as every Franchisee, broker and real estate agent in the EXIT family. 
All of the products that Broker to Agent offers in the real estate industry are tailored to your needs at EXIT Realty. The main goal is to save you time, money and increase the efficiency of recruiting as well as training.  This will enable the offices to have a high growth and retention rate in order to reach the goals that EXIT Realty Corp. International has set.  
Below you will find some of the great benefits of working with Broker to Agent: 
Excellent Customer Service
Superior Industry Knowledge
Exclusive to EXIT Realty
Highly recommended
Proven and Tested Systems
See firsthand what sets Broker to Agent and our products apart from the competition. Request a Free Consultation Today!